International Day of Happiness: Finding Joy in Your Workout Routine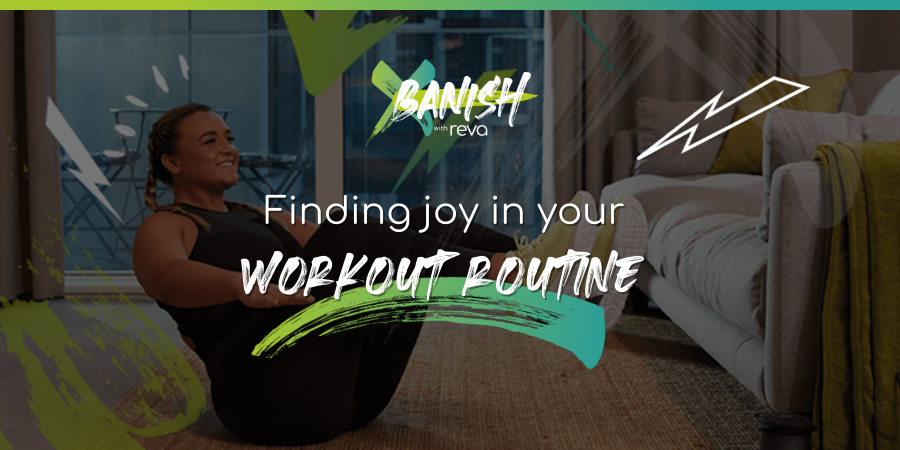 It's the International Day of Happiness on the 20th and we hope you've got something to smile about. However, if you're having a 'down' day that's okay as well. You may not know that exercise is scientifically proven to boost your mood – check out our most recent blog to learn more. Now let's dive into all the ways to add happiness to your workouts. Let's go!
Train to suit your mood
It's important to listen to your mind as well as your body before training. You wouldn't run on a sprained ankle, right? The same goes when taking into your account your mental wellbeing. If you are having a bad day maybe you need to give yourself some time to focus on you and that's okay. 
Why not try some light yoga, a run or opt for a walk and some fresh air? If you're feeling irritated, moody and need to focus on something else then training will be perfect for you. The Banish app has workouts for all levels and all moods. You'll be fighting off those demons in no time!  
Fuel up with the correct food
Your gut and mind are very much linked. Making sure you are fueling yourself with the right food is important… bonus, it can be pretty yummy as well. High protein meals have a long list of healthy benefits. Protein helps to feed and strengthen your muscles and will help to sustain you throughout the day. Meat, fish, eggs, beans, lentils and nuts are all fantastic sources of protein.
Other foods such as salmon, mushrooms and quinoa are scientifically proven to boost your mood! They're full of vitamins and nutrients such as Omega 3 and vitamin D that have antidepressant properties. Ready for your next course? Serving you Banish, because great food and the Banish app are a killer combo.  
Workout with friends
It's no secret that working out with friends makes us feel good! Studies suggest that people with a group of friends are much happier than being alone. Even just being with them and not talking STILL makes us happy. Plus happiness is contagious, we can't help but smile! Why not do a Banish workout together? We have workouts for all levels of fitness and our workouts are time-based so they can fit around your schedule. So, grab a friend, choose a workout, put those tunes on and banish those demons together. 
Listen to your body
Feeling tired, fatigued and want to hide under the bed covers all day? That's okay! Listening to your body is key so that you don't push yourself too hard and subsequently injure yourself. You have to put your body first. Try taking it slow on those days you're really just not feeling it and have no energy. Rest days are key for your muscles and mind to recover and remember to refuel, stay hydrated and try to get some fresh air.  
Do what you love
Maybe the gym gives you unlimited happiness. Or is working out about just having an hour to yourself to focus on you? Either way, make sure you do what you love. Whether it's a social activity, adding movement to your day or using heavy equipment to chase those gains, we have a huge range of workouts on the Banish app. There really is something for everyone.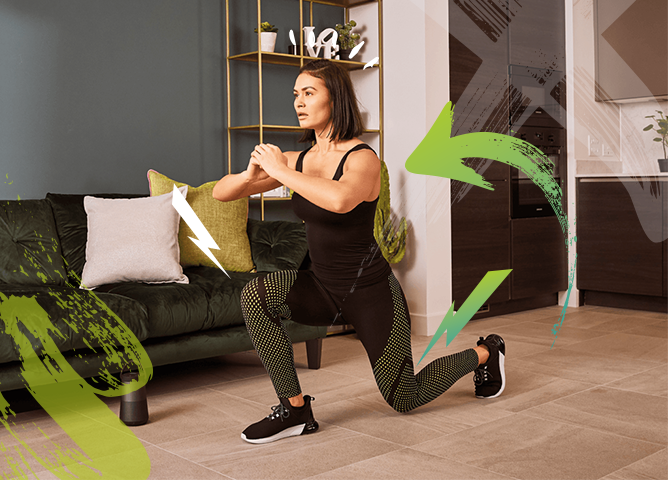 Let's work on it
Try our workout of the day and see how you're feeling afterwards! 
This workout requires no equipment and all you need is 15 minutes! 
Let's Warm Up 
Push-ups – 30 seconds – No rest 
Jump lunges – 30 seconds – No rest 
Squats – 30 seconds – No rest 
Complete 2 rounds to start feeling that blood pumping! 
After 2 rounds, rest for 60 seconds.
Main Workout 
Push-ups – 45 seconds – Rest 15 seconds   
Jump lunges – 45 seconds – Rest 15 seconds              
Squats – 45 seconds – Rest 15 seconds 
Complete 3 rounds 
After 3 rounds, rest for an extra 30 seconds.
Finisher 
Plank hold – 30 seconds – No rest                         
Sit-ups – 30 seconds – No rest
Plank hold – 30 seconds  
We suggest listening to the playlist "Workout Music 2022" by Black Dot for the ultimate mood boost.