Meet the Team
Mental health is an issue that has to be tackled, but it has to be done in a responsible way. We've developed Banish with a mix of experience (personal training) and expertise (science) to create a powerful and necessary fitness and mental wellbeing app to be used by anyone, anywhere, any time.
Get to know the people behind Banish and the credentials that underpin our mission.
Jamie Acton
Jamie is the sole reason Banish exists. A seasoned senior trainer and development coach, with 10 years' experience and a professional rugby career under his belt, Jamie's ethos of using fitness as a vehicle to improve self-esteem, confidence and discipline is the backbone of Banish.
A former rugby professional league player for the Wigan Warriors, Workington town, Leigh Centurions and Swinton Lions, Jamie's commitment to fitness has been a lifelong endeavour.
He knows first-hand how mental health challenges can affect our lives. After undergoing spinal surgery following a rugby injury, Jamie was forced to hang up his rugby boots and now, with Banish, is providing a platform for anyone, anywhere, to be able to experience the same life-changing benefits of fitness that both made him and saved him.
Jamie leads the lifestyle he champions and is committed to opening up the conversation around male mental health through the lens of exercise.
You'll hear him featured prominently throughout your workouts, channelling years of knowledge into the video demonstrations and audio instruction, providing the perfect balance of guidance and encouragement to ensure you get the most out of your workout.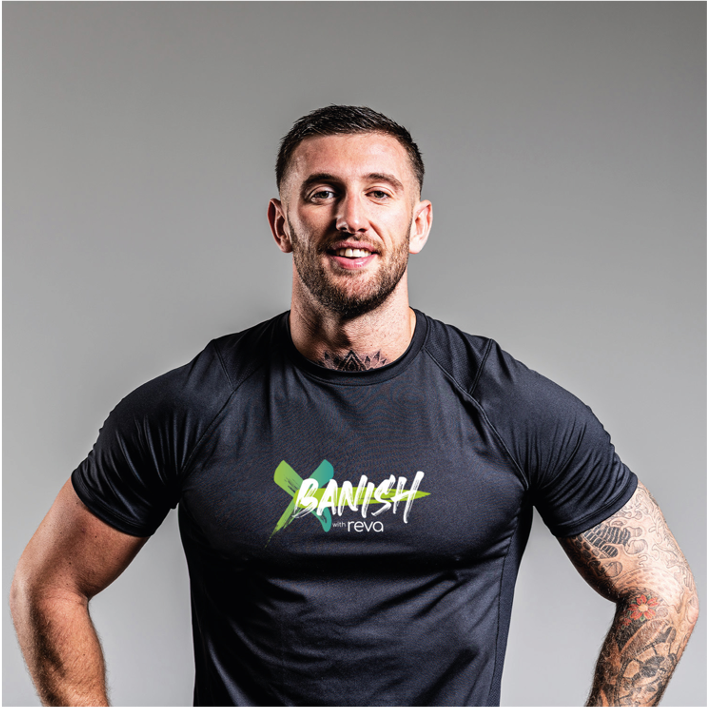 Tommy Holland
Tommy and Jamie have been best friends for years. Initially meeting through rugby, where Tommy played for clubs including the Batley Bulldogs, North Wales and Whitehaven, the duo set up their own gym together before setting their sights on developing Banish in order to provide wellbeing solutions for a much wider audience.
Tommy is a highly sought-after personal trainer and runs his own gym, House of Grit and Glory, which sees hundreds of people pass through the doors each week to take part in their group classes and private personal training sessions.
Equally dedicated to the promotion of mental wellbeing, Tommy's mission is to create a welcoming environment for any and all who train with him through the Banish app. Having trained thousands of individuals, together with Jamie, his knowledge of the fitness landscape is only surpassed by his top-notch communication.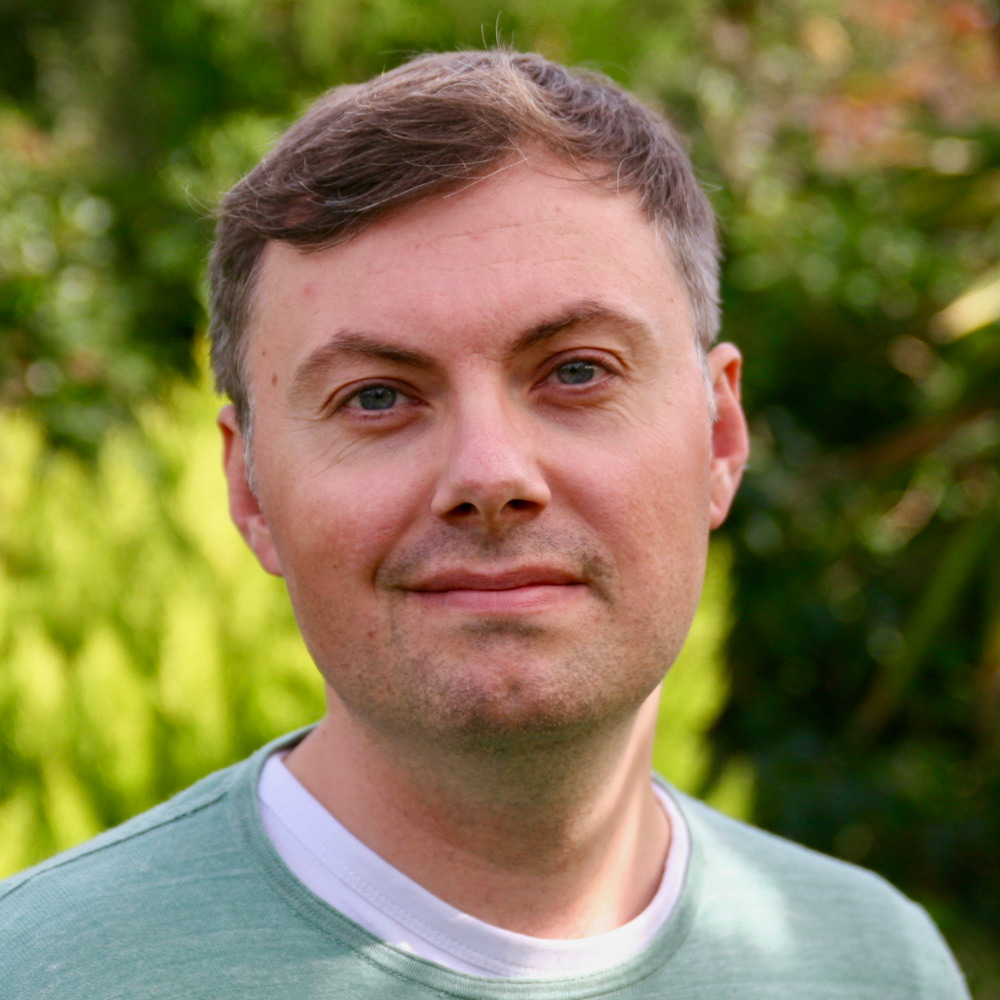 John P. Mills PhD
A chartered psychologist and Fellow of the Higher Education Academy, John has extensive experience in the fitness world, having worked with many Premier League football managers, clubs and charities.
He's on the board of three academic journals and is internationally known for his research on the topics of sport leadership and youth development. Heavily involved in the development of Banish in order to make it as powerful as possible, his consultation on both the app and our wider brand has been truly essential.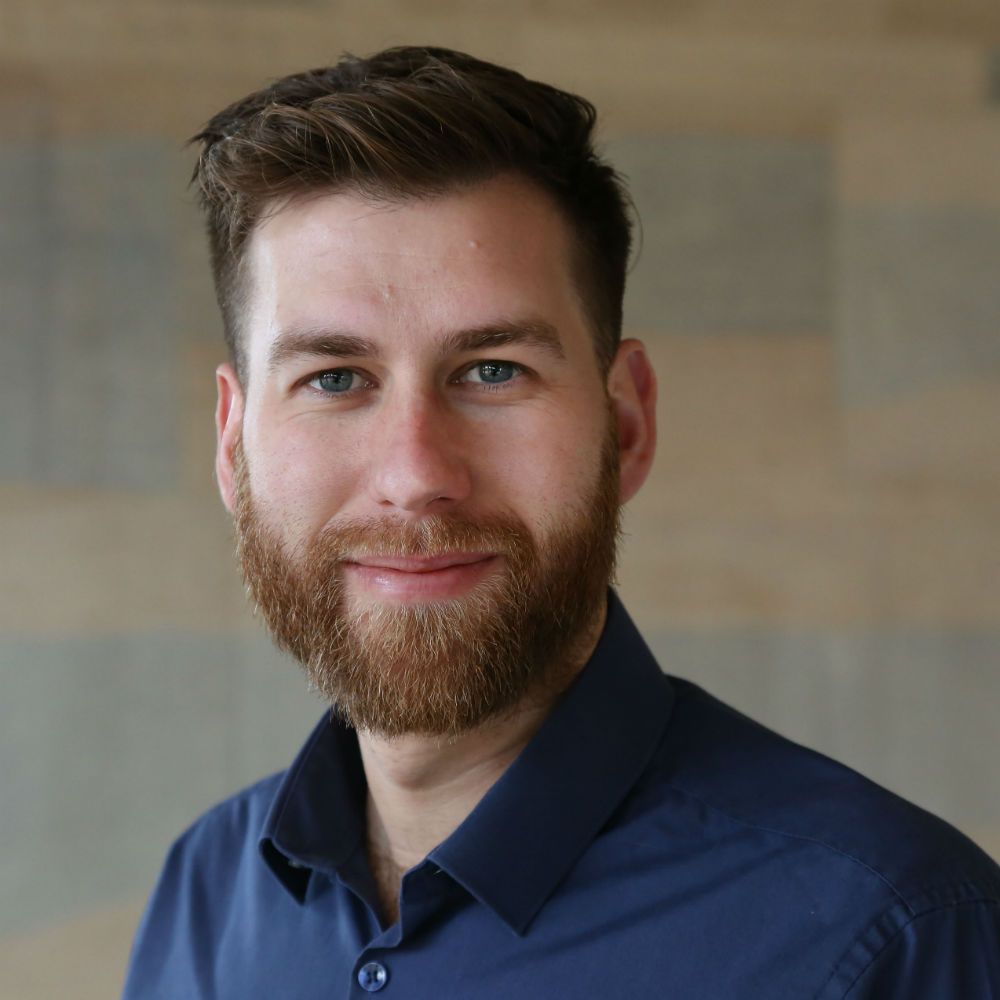 Mike Rogerson
A lecturer and researcher in sports and exercise psychology, Mike Rogerson was one of eight members on the Parkrun Global Research Board (2013-2016), a chartered psychologist, PhD holder and Fellow of the Higher Education Academy.
Having contributed to the likes of BBC Radio 4, ITV Tonight and The Guardian, Mike's experience both in the worlds of fitness and psychology have offered crucial improvements to what we provide at Banish.
His expertise in wellbeing programmes for vulnerable groups has sharpened our mission to promote the benefits of exercise as a means to help yourself when struggling with your own mental health. Mike's direction, alongside Dr John Mills, has elevated our offering at Banish and provides us with the scientific understanding to practice what we preach
Rachael Ainscough
Rachael Ainscough is the Managing Director of Banish, and the business brain behind the wellness machine we've spent years creating. Her experience over the past decade as a director of multiple businesses is exactly what Banish needs to serve as a tool to impact the lives of as many people as possible.
Endlessly dedicated to fitness in her own life, Rachael uses exercise as a means to relieve the stress of an intensely busy lifestyle. And, as Jamie's fiance, she is conscious and understanding of both the mental health struggles that many face as well as the power of exercise to act as a tool to combat them.