Banish Valentine's Dread; Ways to Date Yourself This Valentine's Day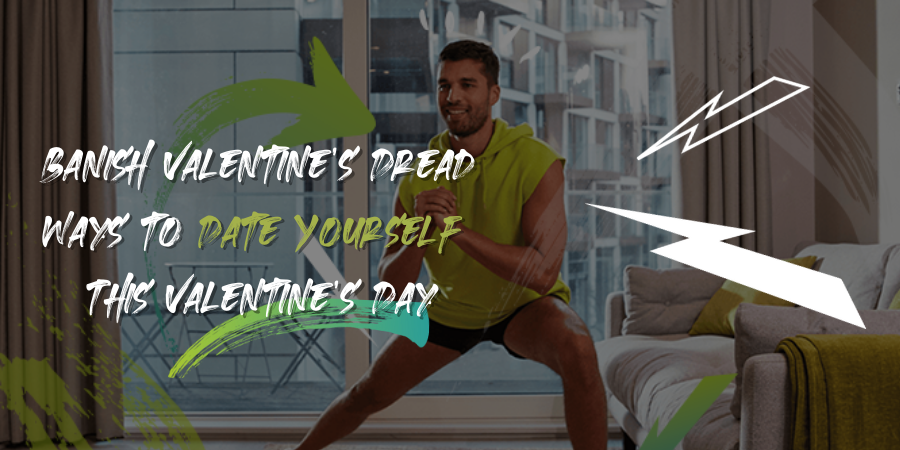 Who's your Valentine? Whether you have a partner, are planning a Palentine's or are avoiding the day altogether, why not make a date with yourself this year? 
Valentine's Day can be a challenging day for some of us, so that's why it's more important than ever to schedule in some "me time". Setting aside this time will take care of both your mind and body, which is what we at Banish are all about! So we put together some top tips on how to show yourself some love this Valentine's Day. Let's dive in…
Take some time for yourself
With the hustle of life, things can become hectic pretty quickly. Taking some time for yourself to do something you love boosts your mood and can remove you from a stressful situation. Why not go for a walk, do a workout (Banish has some great ideas), grab a coffee or read a book? Whatever you love to do, make sure you find time to do it! Here are some great book suggestions on the importance of taking care of your mental wellbeing… 
Man's Search For Meaning – Viktor Frankl
Notes From The Underground – Fyodor Dostoyevsky
Ego Is The Enemy – Ryan Holiday 
Whatever you find yourself doing, it's important it's something you enjoy. Take the time to put you first. Dedication to yourself can go a long way! 
Cook a healthy meal
We all know that sugar and processed foods aren't good for you, however, you may not know that they can contribute to anxiety and depression. When you're stressed you tend to reach for the snacks, and this can create a vicious cycle. Mindful eating and well-balanced meals are proven to alleviate mood swings. Proteins, carbohydrates and minerals are essential for optimum brain and body function, so you'll feel more alert and focussed. You can read more on eating for your mental health here. With this in mind, stick a playlist on, grab a spatula and get cooking! Why not try one of these healthy recipes? 
Delicious and healthy comfort food that guarantees a good time!
Socialise 
We all need our mates sometimes! Spending quality time with your inner circle can boost your mood and make you feel good! Open up the conversation about mental health. You may be surprised to see how many of your friends could be struggling. Head down to your local cafe for a coffee, meet up for a games night or try something different and go paintballing?! Whatever the occasion, quality time with friends can be just what you need.
Exercise with Banish
Exercise is the best self-love, you do get your heart racing, after all. With the Banish app, you can find a workout for whatever mood you're in. Here's a workout to fall in love with… 
15 x Lunges (each leg)

15 x Push-ups 

15 x Burpees 

Finish with a 30-second plank
Repeat three times and get your blood pumping. 

Start feeling good no matter what! Exercising can banish those demons and give you time to focus on yourself. The personal trainer in your pocket is waiting – let's go!