The Subtle Art of Not Giving Up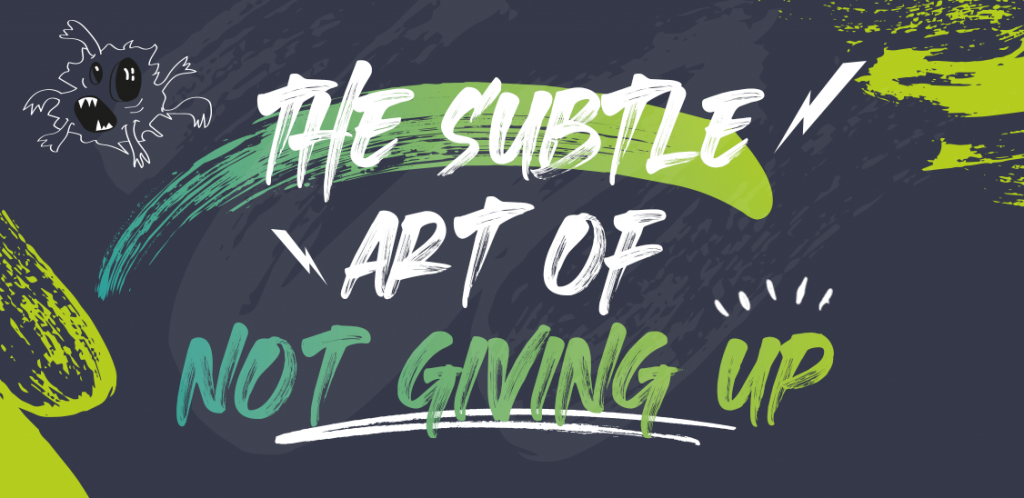 Keeping consistent is hard. Understatement of the century.
If you want to see any progress in any area of life, you've got to keep at it. It's tough to read those words. These "KEEP GOING!" messages flood social media feeds on the daily. And, whilst you know they're completely accurate, it's one thing to read something and it's something else entirely to action what you've read.
We see successful people in culture and choose to ignore the countless early mornings, late nights and challenging days. It works better in our inner monologue that way. But it's important to keep in mind how many wildly successful people have had doors shut in their face. Individuals who've pushed through the gloop of mediocrity and managed to elevate themselves to a position of status through determination.
To give you a boost today, we thought we'd highlight a couple.
Andy Warhol
Born in 1928, Andy Warhol is a name you already know. His pop art swept the world in the 60s and he rose to an impressive level of notoriety incredibly rapidly. But it wasn't an easy journey.
The son of Slovakian immigrants went through the usual educational ringer, graduating from University with a degree in pictorial design. He moved to New York, where he worked as a commercial illustrator (mainly for magazines) for around a decade.
It was only in the late 1950s that he began painting – edging towards 30 years old. Below is a rejection letter from the Museum of Modern Art, coldly written and without any critique of his actual work. They returned his drawing too. Wonder how much that'd be worth now…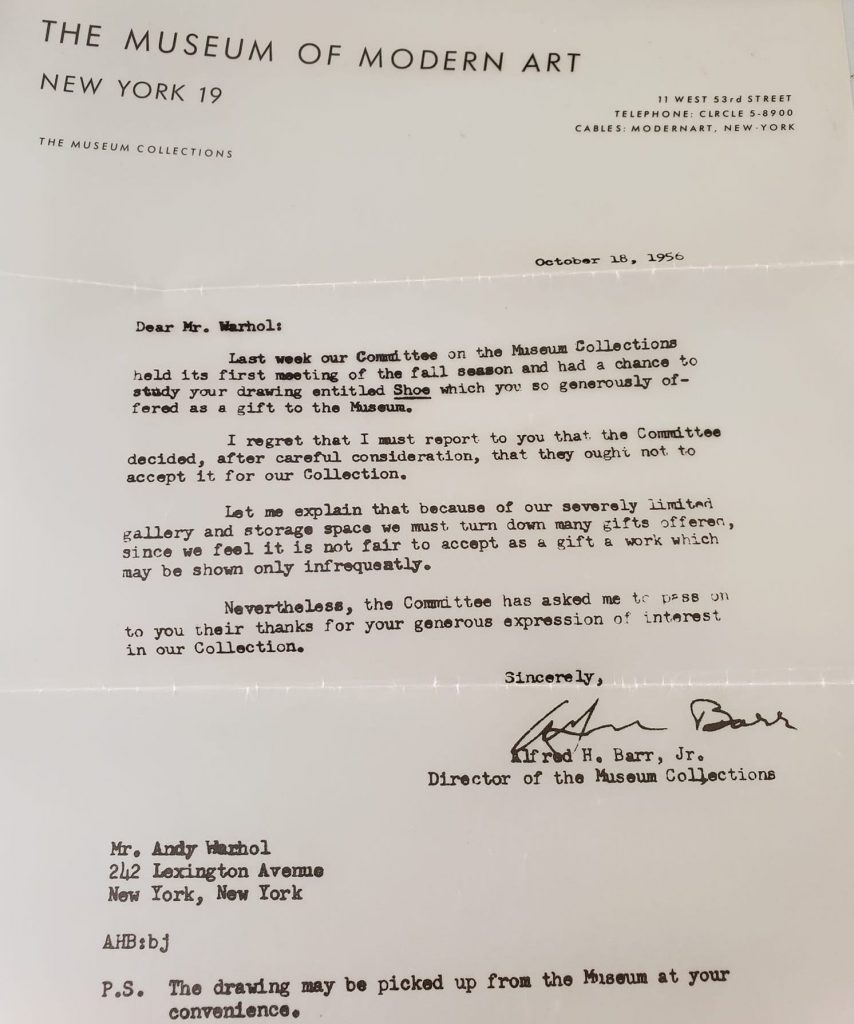 It'd be another four years before he'd break through into mainstream consciousness. In 1962, he exhibited his classic Campbell's soup cans, Coca-Cola bottles and Brillo soap pad prints. The rest is history.
Tyler Perry
Ever thought about putting your savings into a passion project in the hope it'd change your life? That's exactly what Tyler Perry did. Only thing is… it didn't go to plan.
Lesser known in the UK, Tyler Perry is a titan in the world of American entertainment. But his story's far from straight forward. Full of zigs and zags before he ended up successful.
His childhood was littered with awful situations. He was physically and sexually abused growing up, was kicked out of high school and attempted suicide on multiple occasions both as a teenager and as an adult.
Aged 23, he moved to Atlanta and worked whatever jobs he could get in order to fund his dream of being on the stage. Channeling the difficulty and despair from his childhood, in 1992, he wrote, produced and starred in a theatre production based on his own life. He'd saved up $12,000 and put the entirety into his stage show.
It flopped, miserably. The first run lasted two days and drew in 30 people to see the show. Tyler began sleeping in his car, continuing to work odd jobs while he tweaked and improved his show. He ran it again and again over the next six years, doing a little better each time but never really making a splash.
In 1998, now his 7th attempt, he tried yet again. But this time it worked. Within no time he began selling out large theatres. Since then, he's made history as a die-hard supporter of the arts and an individual who gives countless opportunities to those around him.
In 2011, he was named Forbes' highest paid man in entertainment. What a testament to grit and determination. There really is no such thing as an overnight success.
Shania Twain
Promise there won't be a single That Don't Impress Me Much joke in this section. Shania Twain is now a global superstar, but her fame didn't come easy and she didn't put it ahead of other parts of her life. We often hear of a dogged and single-minded focus for success when it comes to famous people, but Shania chose a different path.
Her life looked as you'd probably expect: sang from a very young age, performed in clubs and made money from doing so. In high school she sang with a Top 40 cover band called Longshot where she achieved decent success. Aged 21 Shania moved to Toronto and worked during the day and sang during the night. But less than a year later her parents were killed in a horrific traffic accident.
What'd she do? Channel the pain into her debut album that went on to sell millions and change her life forever? Nope.
She returned home to raise her sister and two brothers, performing locally in order to earn enough money to give them a good life. Shania looked after her siblings for 6 years, parking her desire to become a superstar even though she had folks swirling around her talking of record deals.
Once her siblings had grown up and moved out, it was time for Shania to get the ball rolling again. With more life experience, more stories to tell and an older head on her shoulders, she was more prepared for the entertainment lifestyle.
Her self-titled debut album was released in '93 and managed to hit #67 on the US Country Albums Chart. It was a disappointing entry, but there was enough potential there for her to try again.
It was her second album, The Woman In Me, released nearly 8 years after the passing of her parents, that launched her to fame, saw her win a grammy and get songs placed in films.
Shania's testament to putting the important things first, not forgetting your goals and pushing towards them in spite of everything that life can throw your way.